EMT's - 2022
EMT Renewal and Educational Requirements Information:

OCTOBER 2021 - UPDATE TO DISTRIBUTIVE EDUCATION GUIDELINES:
In accordance with AR 2-212, EMT Continuing Education Standards has been updated to match National Registry of EMT's (NREMT) policy, permitting EMT's whose certifications expire in 2022 to complete all of their continuing education via Distributive Education (DE) (Online), temporarily lifting the limits on DE for this cycle, due to the novel Corona Virus 2019 (COVID-19) and Omicron outbreak.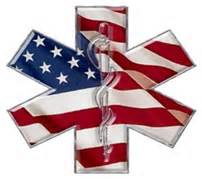 EMT Continuing Education: Online and Blended Learning Courses
Contact Academy for registration

ALL Inclusive Discount Bundle


NCCR/NCCP, LCCR, ICCR
All Inclusive (40 hour) Continuing Education Bundle
NCCR/NCCP, LCCR, ICCR Competencies
Course Available Online at
Available for 2021/2022
recertification year



NCCR/NCCP (National Core Competency Requirements) for renewing EMT's
Commonwealth of Mass/NREMT Approved!

NCCR/NCCP EMT-B Renewal Course
NREMT and MA OEMS approved for 2021-2022 for EMT's
Course Available Online at
Contact us at info@mecta.com




NCCR/NCCP & LCCR - (National Core Curriculum Requirements/National Continued Competency Program & Local Continued Competencies Requirements)
Course Available Online at




LCCR - (Local Continued Competencies)
Course Available online at




ICCR - Individual Competencies
Course Available online at

LCCR - VILT* (Virtual Instructor Led Training)
Limited Availability - Check with the training center



Credit Card Payment Information

EMT Basic Course - 2022
Commonwealth of Mass Approved!

EMT Course: February 2022 - Pending
Course Description - Application an Application
Deposit

First Responder, Blended On-Line/In-Class
*Professional CPR Required - Available

First Responder Refresher
*Professional CPR Required - Available


OnLine CPR
BLS Healthcare Provider - Online

AHA CPR Healthcare Provider (Blended)

NEW! AHA CPR
Instructors Course

AHA CPR Instructor - 2021

ACLS & PALS
Individual or Group Courses Now Being Offered!

NEW - Pet First Aid & Disaster Response
MECTA NEWS...

November 13
"RESCUE 101 - Emergency Personnel Training Wins Commonwealth of Massachusetts Accreditation"

May 25
MECTA Receives Commonwealth of MA DPH-OEMS Accreditation

MECTA Moulage Team: Realistic Scenarios & Accident Make-up
"Dedicated to Promoting Health and Protecting Life"
The Massachusetts Emergency Care Training Academy®
uses a unique approach to instruction in the workplace, general
public or educational facility. We also pride ourselves with a
very flexible schedule and the ability to "customize" a
course to your sites needs.
Call us today for a complete offering of courses and a personalized quote.
" At The Corner of Knowledge and Actions "



Commonwealth of Mass Approved!

EMT Course: February 2021 - Pending
MECTA Academy, Congratulates the Graduating SPRING 2020
Emergency Medical Technician Class Held in Shrewsbury, MA. GREAT JOB TEAM!!

EMS Week 2022
May 15 - 21, 2022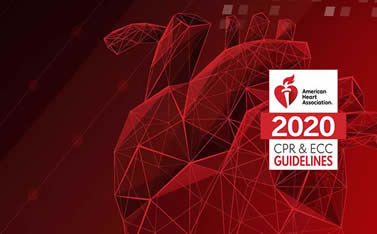 New American Heart Association 2020 Guidelines are Here!
Call Today for a Quote. ..




MECTA South East is now open in New Jersey

MECTA South is now open and serves the southern United States -

Gosselin Receives Massachusetts House of Representatives Honor

Town Provides Hands-On EMT Training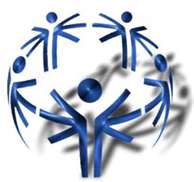 "Our Faculty and Alumni are Proud Special Olympics Volunteers"
Special Thanks to Brian "Waldo" McCann for his Dedication to the Special Olympics, their Athletes, Friends, and Families.
Faculty:: Geoff Patchell, Kimberly Mills and Jena Montiverdi
Alumni:: Brian Kelley, Chris Doeg, Sheri Lajeunesse, Heather Belton, Ian Kampersol, Brian Bizazza, Wendy Bizazza, Carol Willoughby, Brian Kramer, and many more alumni throughout the years.
CONCUSSION ASSESSMENT & MANAGEMENT PROJECT (CAMP)
In the United States, the annual incidence of sports-related concussion is estimated at 300,000. Estimates regarding the likelihood of an athlete in a contact sport experiencing a concussion may be as high as 19% per season.
Have your Child Take a Concussion Assessment Test NOW!



E.J. Moulage & Trauma Simulation